Los Al Show Choir faces their final performance
Seniors prepare a farewell to their Los Al career
LOS ALAMITOS, CA — The Los Al Show Choir program presents its last show "Pops: I'll Be On My Way," premiering today, Thursday, May 11 to Saturday, May 13. Seniors dedicate a set of solos towards a large part of the performance as a commemoration of their time in the program.
While performers prepare for their last show of the year, seniors plan to leave one of their final performances with a bang.
Chason Bytel, senior, states his excitement for his last show, having been full time in Connexion, Xtreme, Xpressions, and swing in Sound FX.
"Being in multiple choirs is hard work and sometimes can be stressful, but the experiences and rewards from doing them outweigh the cons in my opinion," Bytel said.
Expect to see familiar choreography and song choices as part of the order of the show.
"We're performing part of our competition set," junior Sundehi Hassan explained.
The choir students mention that they have been working all year for this last show due to having already practiced their choir competition sets.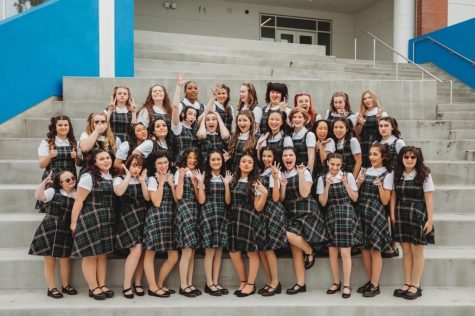 Ian Chambers, a junior in Sound FX and Xtreme, describes the commitment of all choir members.
"During our preparation for this choir show, what has stood out to me the most is that, even as we approach the end of the school year, no one is slacking off or putting less effort," Chambers said.
Chambers explains in an interview with the Griffin Gazette that the passion of the choir program has offered him a lifetime of friendships and inspiring experiences.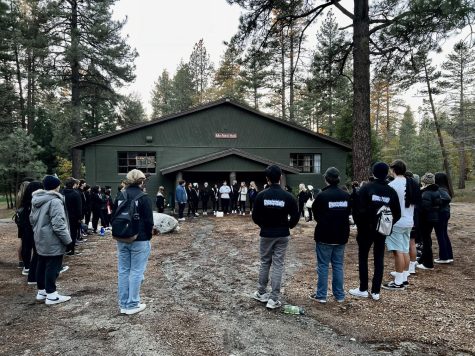 Sound Trax Rianna Norman, sophomore, recalls all the adventures the choir program has been able to experience this school year and the shocking factor of this being the last choir show for seniors.
"It seems like they are going to stay forever, but it is just crazy that we are getting closer and closer to summer," Norman said. Norman hopes to carry the positive energy throughout these coming shows.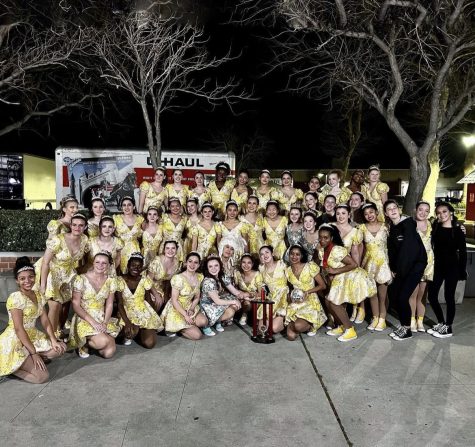 Finally, there will be a song performed by seniors in all choirs to finish off the bittersweet moment that the show "Pops" welcomes.
"Even though it is sad to know they are leaving, being able to make these memories with the seniors is a great experience," Chambers said.
"Please come see an amazing and magical performance and support our seniors one last time!" Norman said.
Purchase a ticket at the Los Al Show Choir program's website now!