Los Al's possible girls' flag football team
Do you have an interest in the new girls' flag football team at Los Alamitos High School?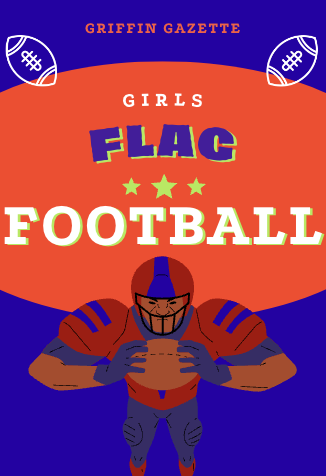 LOS ALAMITOS, CA — Starting next school year, Los Alamitos High School is considering a girls' flag football team, pitched by California Interscholastic Federation (CIF). The CIF meeting in Long Beach on Thursday, September 29, saw a vote of 61 in favor, 26 against, and two abstentions.
CIF made flag football an official sport for girls for the upcoming 2023-24 year in March. With this decision, California joins states like Alabama and Nevada that already allow girls to play flag football in high school sporting programs.
According to ABC, the National Federation of State High School Associations reports that in the ten years preceding 2018–19, the number of girls participating in flag football in American high schools doubled to 11,000 players.
Recently, a survey was sent out in the weekly email asking the girls at Los Al if they were interested in starting a girls team or even playing in one for the school. Before this decision, the FNL (Friday Night Lights) had a girls flag football team that was available for girls to play for. 
However, with a little push from the parents and students at Los Al, hopefully, a flag football team will be announced for the 2023-24 school year. 
If you want to get a head start before joining the high school team, you could consider signing up for FNL girls flag football at LosAlFNL.
Los Al sophomore, Rylee Robles, began reaching out to Los Al's principal and assistant principal, Mrs. Kraus, and Mr. Courtemarche around 5 months ago to initiate this team's availability.
"It was hard in the beginning because we didn't have many resources [or] materials, but now there's a rule book [and] a playbook," Robles said. "And there are a lot more people interested, which is exciting."
Robles is hoping to start solidifying a team in May and is 90% sure they will be ready to begin for next school year.
"A girls' flag football team would be another great avenue for students to pursue their passion," said Mr. Courtemarche, Los Al's assistant principal.
If any student is interested in joining the team, fill out this survey.
"We look forward to igniting unlimited possibilities for our Griffin students," Mr. Courtemarche said.