Los Al goes to The University of Las Vegas jazz festival
On Feb. 17 and 18, the three Los Alamitos High School jazz ensembles headed to an extravaganza hosted at The University of Nevada, Las Vegas.
LOS ALAMITOS, CA — Los Alamitos' Jazz band take on a musical extravaganza in Las Vegas. 
"…we [represented] the Los Al Jazz program at a very high level," said Mr. Padilla, director of jazz and orchestra. Mr. Padilla's students looked forward to bonding with each other and observing the talents of different jazz ensembles. In particular, Michael Warren, a senior member of the Jazz I ensemble, is excited for his first time performing at an event of this scale with his current peers. Warren exhibits great passion as a piano player, and he greatly enjoys sharing this passion with the people around him whenever the opportunity presents itself, as they display a similar zeal for the arts.
"The festival offer[ed] improvisation clinics and instrument master classes by some of the world's finest musicians," Mr. Padilla said.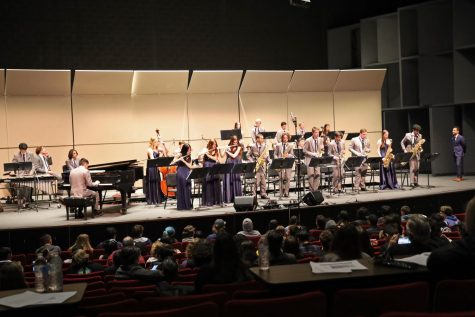 Also present at the festival were the ensembles from Esperanza High School, the Orange County School of the Arts, and schools in Las Vegas.
"
…the best thing I can do is to show my genuine enjoyment of the music they are making."
— Mr. Padilla
One exceptional soloist from the entirety of the bands that are performing was granted the opportunity to play alongside the University of Nevada, Las Vegas jazz ensemble.
"We are no strangers to tough competition," Mr. Padilla said.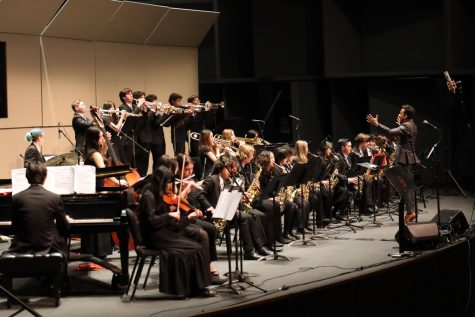 Mr. Padilla said that every member of the ensemble must perform in key, on time, and with style.
"Jazz is a sophisticated style, and we can always improve on the aforementioned facets of music-making," said Mr. Padilla.
A team of experienced jazz teachers works to refine the band weekly. The band also regularly hosts guest professionals to provide interesting, varied insights.
The festival was a big undertaking for the students, but they were up to the challenge; the event was very enjoyable for all involved.