NaNoWriMo: Writers pursuing their passion
What is the NaNoWriMo challenge, and how can writers use it to benefit their writing?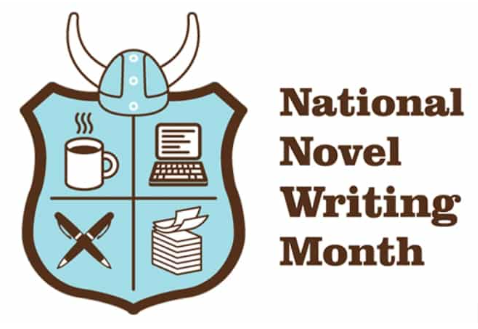 LOS ALAMITOS, CA — This month is National November Writing Month. In honor of this momentous occasion, the website NaNoWriMo (National Novel Writing Month) hosts a writing challenge in which participants must write a novel over the course of the month. 
The challenge was established in the late 90s by Chris Baty. He and a group of friends decided to try to write a book within a month. The challenge spread until people all over the world were participating each year. According to NaNoWriMo, 427,653 people participated in the contest in 2021. This year the participants range from as young as 13 to 86 years old.
Los Alamitos High School's creative writing club currently utilizes this site, and many members participate in the main and young writer's challenge. Students enjoy connecting with others and seeing their progress on the site.
"I think NaNoWriMo is super cool because it allows you to express yourself creatively while also having a goal," shared club president, Alicia Tan.
The goal is for participants to write at least 50,000 words by Nov. 30 at 11:59 p.m. However, NaNoWriMo appreciates any participation. Participants don't directly write within site, instead, they update their word count as they write. The site helps track writers' progress by calculating how many words participants need to write daily. 
NaNoWriMo takes every opportunity to encourage writers, including awarding writing badges for achievements like reaching a certain number of words and for updating your progress. There are also personal achievement badges that are all unique and relate to various topics such as mental health, writer's block, and different tactics used while writing. There are also pep talks included on the site that contain pieces of advice for struggling writers. These are written by various established authors in the writing community, including James Patterson, Jenny Han, John Green, Lemony Snicket, Veronica Roth, and many more.
"Even though there is a 50,000-word goal, it's a lot easier to pace yourself," Tan expressed. 
For those who complete the challenge, the rewards are assigned purely to the honor system. They include discounts on writing programs and other writing-related goodies.
"To see your book in your hands at the end of 30 days is transformational for writers just starting out. For all the years you've dreamt of doing it, you have it right there and that's pretty cool," the Los Angeles chapter's Municipal Liaison said.