Los Al football heads into CIF playoffs
Griffins head into playoffs following a blowout game against Fountain Valley High School
LOS ALAMITOS, CA — Los Alamitos High School football heads into CIF playoffs with an 8/2 record as they face Long Beach Polytechnic High School on Nov. 11.
"We're going into [playoffs] the best we can," Malachi Nelson, quarterback, said. Following the home game against Fountain Valley on Sept. 27, the Griffins left Veterans Memorial Stadium with a 68-0 victory over the Barons.
"We don't know how this is gonna go, but I'm just going along for the ride," one member of ASB said. Although Los Al is now ranked No. 41 nationally and No. 4 in California, the Griffins are not projected to win as they approach the first round of the CIF playoffs on Nov. 11. However, with that being said, Los Al football has developed dramatically, particularly in terms of defensive cooperation and running passes.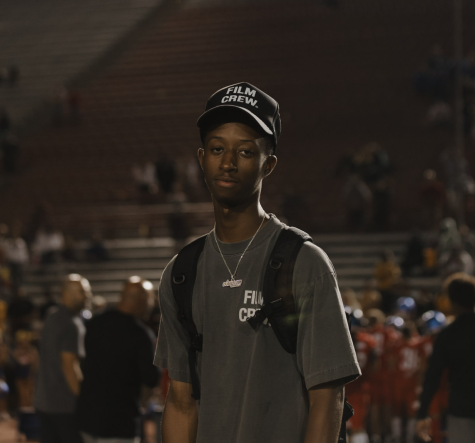 Los Al recently hosted varsity football's annual Senior Night before their game versus the Barons. Notably, Nelson and Makai Lemon received Faze Clan jackets, rather than traditional letterman jackets, in support of their future documentary, which is expected to be released in 2023 or 2024.
"It's an exciting project to be a part of," Lemon said following the successful game. The main purpose of the documentary, which is being made by the E-Sports YouTube channel Faze Clan, is to chronicle the two top football players' senior season. In order to better comprehend sports journalism and filmmaking, students in Los Al's film program, Griffin News, also work as camera operators, journalists, and directors.
"I'm so proud that my students are able to get all these amazing opportunities to have hands-on experience with industry professionals," film teacher Conner Brown said.
The next game will be held at Veterans Memorial Stadium on Nov. 11 at 7:00 p.m. More information about the game can be found here.