LOS ALAMITOS, CA — In a pool of high-achieving students who have dedicated their lives to hours of studying and working to maintain a perfect image, the pressure can drown students with anxiety, stress, and depression who see failure and rejection waiting at the bottom.
Straight A's in AP classes, success in varsity sports, leadership in clubs, volunteer hours, high SAT and ACT scores, and overall perfection; all of which seem to sum up the unrealistic expectations students set for themselves as junior year progresses.
Junior year, widely agreed upon to be the most important year of high school, is riddled with various milestones juniors are encouraged to achieve. As 11th grade is the last year that colleges fully analyze to best understand a student's character, juniors become more self-aware and strive to display their best selves. Through the balance of maintaining excellence through a variety of diverse subjects, many students experience unbearable panic and uncertainty.
"When school did start, I felt [that] I had to work harder than ever this year," said Los Alamitos High School junior Chantee Nguyen. "Sometimes, I'm not sure about how well I can handle everything because I always feel so busy. With so many classes and swimming, the stress is overwhelming for my mental health."
Story continues below advertisement
Similar to Nguyen, many other students feel overwhelmed as commitments pile on top of one another. Although the school year has only begun, time management becomes crucial for juniors as they balance various activities and academics.
A common strategy high schoolers use to advance themselves in the competitive college application process is to enroll in a variety of Advanced Placement (AP) classes. AP classes often come with rigorous assignments and high expectations.
However, the choice to opt for AP over other classes benefits students with college credit and an impressive boost in their transcripts. Nevertheless, this comes with a much heavier workload that can bury students in loads of work and studying, sometimes causing them to lose part of their sanity.
The majority of juniors and seniors also become eligible to enroll and participate in the Scholastic Aptitude Test (SAT). The SAT is most commonly administered to juniors in high school and is used to estimate the preparation and hard work a high school student is capable of. A common concern shared among students is their desire to score well on standardized tests, but worries surround the balance between academics, extracurriculars, and their personal life.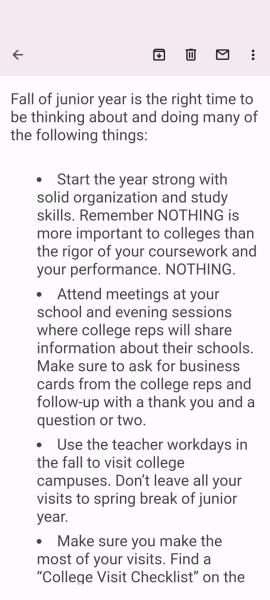 "During junior year, I was taking four AP classes, [so] the amount of work was unreal, especially AP [Chemistry]," said one Los Al senior. "Also, I had to study for the SAT while studying for the classes I had, which was really stressful. In the beginning, I wanted to give up, but I felt like I had to continue, even though I wanted to drop [certain] things."
However, certain solutions remain to manage stress and the amount of time given. Some students recommend the usage and development of good study habits and time management to best utilize their productivity.
"Something that's been helping me since freshman year is to always take breaks, [and] also studying a little bit every day. When I divide my studying like that, it's so much easier to study for exams and quizzes, which leaves me more time to study for the PSAT [this year]," said Anne Claire Nguyen, a junior.
Nevertheless, the measures high school juniors are willing to take to fulfill their goals have remained extreme. It is important to acknowledge the severity of a junior's daily life due to their combination of academics and extracurriculars. However, as the year goes on, hopefully juniors will be able to manage their time and stress well and continue to accomplish their goals.