LOS ALAMITOS, CA — In the last two years, e-bikes have become increasingly popular. Los Alamitos High School has seen an increase in the number of them being brought to school, primarily by freshman and sophomore students. The bicycle rack is more packed than it has ever been to the point that students have to lock their bikes up outside the gate. Some students don't lock up their bikes at all which makes it a higher risk for them to get stolen or damaged. In the rack, out of about 70 bicycles, 40 of them are electric.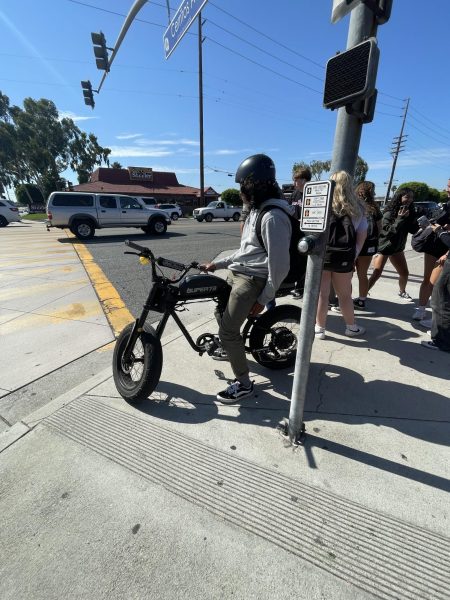 The regulations of e-bikes regarding the campus are quite simple. All the administrators ask is as soon as students get onto campus they get off of their bikes and walk them. When riding e-bikes, students don't acknowledge the dangers associated with riding at such high speeds. Due to the school's surrounding traffic, students should be especially careful before and after school.
Mr. Bowen, the assistant principal at Los Al, gave some input to promote safety and reduce the risk of injuries.
"I encourage kids to wear their helmets, follow all laws, and most of all ride with caution whether they are coming or leaving school, on the weekends, whenever," he said. "I have an electric bike myself; my wife [and I] ride them to the beach. It takes us half the time to get there, but at my age, we are more cognizant of making sure we do things safely. Kids don't always do that; they need to look at the big picture and be aware of their surroundings." 
Story continues below advertisement
Cole Arvizu, a sophomore at Los Al, described a street accident that he experienced on his e-bike.
"[A small SUV] cut me off and I slammed into the front [of the car]," Arvizu said. "I probably flew 15-25 feet away [and] my bike was gone. I had to go to a hospital; I broke my shoulder, tore my labrum, bruised four of my vertebrates, [and] broke my tailbone."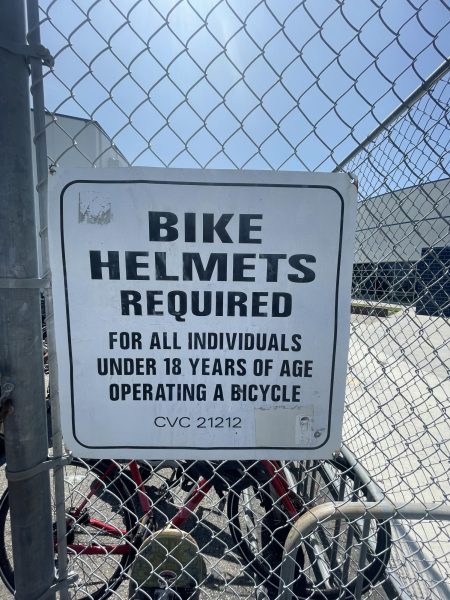 Even if bike riders are safe and follow all the rules of the road, students still need to be careful of other vehicles. A car is several thousand pounds; if students are not careful there is a potential for serious harm. It is difficult for cars to be aware of e-bikes, which makes situations much more dangerous. People driving are not typically thinking about what else could possibly be riding among them. 
"I ride my e-bike to and from school three to five days a week, [and] I always wear my helmet for safety. I've been in an accident before; it was my turn to cross the street, a car turned, and I got hit. That led to me getting a new bike for my transportation," Damien Murphy, a freshman, said.
According to the CDC, wearing a helmet is effective for all ages, not just students. They provide protection for your head and prevent serious brain damage, head injuries, and most importantly, death. Overall, helmets decrease the chance of injury by a huge percentage of 69%.
Stay classy Los Al, and don't forget that your safety matters!