LOS ALAMITOS, CA — On Sept. 5, Los Alamitos High School will have the grand opening of the new Oasis. This relaxing outdoor space is an extension of the WellSpace, in room 653. The Oasis is used by many students for homework, meditation, and practicing mindfulness. Its main purpose is to be a safe place for students to escape the pressures of high school. This additional aspect to our school utilizes nature's calming properties with numerous trees and a soothing water feature.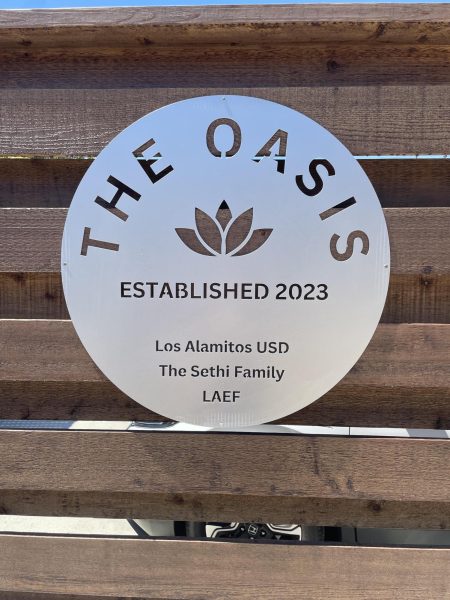 WellSpace counselor Ms. Ledterman is the main monitor of the Oasis. 
"The best thing we can do if we are trying to be mindful or practice mindfulness is to get ourselves outside to get some fresh air," Ms. Ledterman said. "Having trees and plants are really important; having those designs brings everybody's stress levels automatically down."
However, the Oasis isn't just a place to clear your head, it is also a  remembrance to the Sethi family for their son, a Los Al student, who sadly passed away about 10 years ago. The family donated extensive amounts of money for the Oasis; they also support Los Al students with scholarships every year. A plaque has been placed in the area for students to always remember this benevolent family and their cherished son. 
Story continues below advertisement
The idea for the Oasis originated from the Los Alamitos Education Foundation (LAEF) who also contributed to the construction of the WellSpace. Before it was the Oasis, the space acted as an old playground for what used to be Los Alamitos Preschool. 
Since Los Al reopened for a new school year, about 10 students have made use of it per day. So far, students have shown their appreciation by respecting and taking care of this new and improved space.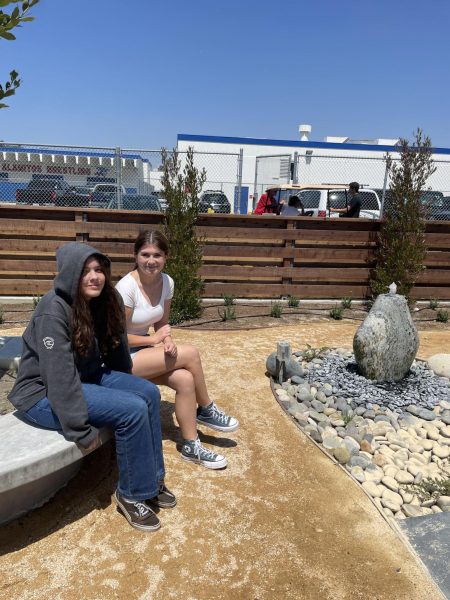 Sophomores Delilah Baker and Alyssa Zabala sat in the Oasis to enjoy their lunch. 
"I think its a really nice place to sit down and eat lunch and hang out with your friends," Baker said.
"I think it's a very relaxing place and it makes my soul happy," Zabala said.
Next time you need a place to clear your mind, check out the brand new addition to Los Al, the Oasis.